all Webinars
Getting started with Azure Event Grid
Power your event-driven and serverless apps.
19 Dec 2017
2017-12-19 15:00:00
Azure Event Grid is one of the latest Microsoft Azure solutions. It enables you to build reactive, event-driven apps with a fully managed event routing service. The result? It simplifies your event consumption, while you can build reliable cloud apps and focus on product innovation. Want to learn more? Watch the webcast below.
Getting Started with Azure Event Grid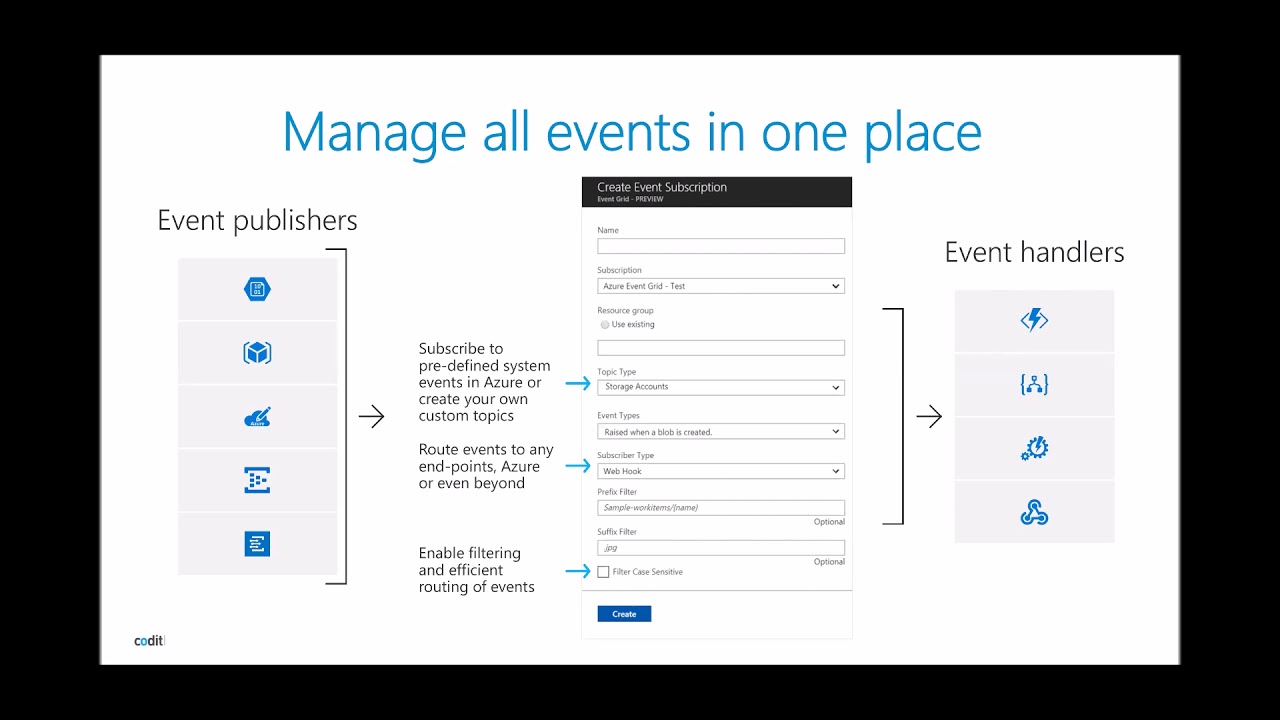 Host of this webinar
Steef-Jan is Azure Technology Consultant at Codit Netherlands and has been working in ICT with integration, services and the cloud for more than 15 years. Steef-Jan is also an eight times Microsoft MVP for Azure. He is often featured as a public speaker, has authored several books on application integration and is cloud editor at InfoQ.
Steef-Jan Wiggers
Senior Consultant & Azure MVP
Hi there,
how can we help?
Let's talk, what's your name?
Hi , what type of project are you thinking about?
Great! Leave your email and we'll be in touch
Let's talk, what's your name?
Hi , what's on your mind?
Great! Leave your email and we'll be in touch