all Webinars
Building Modern Platforms with Microsoft Azure
Find out why Microsoft Azure helps you to quickly develop and deploy new applications without financial risks.
9 May 2018
2018-05-09 15:00:00
Agility is everything. To keep up with ever-changing customer demands, disruption and fierce competition, you want to invent, develop and deploy new ideas quickly and efficiently. If you want to explore new business models, build new applications, make them mobile or integrate with partners, choosing the right platform is crucial.
During this webinar, we want to share our rich experience in building and supporting future-proof platforms. Watch the recording below.
Building flexible platforms with Microsoft Azure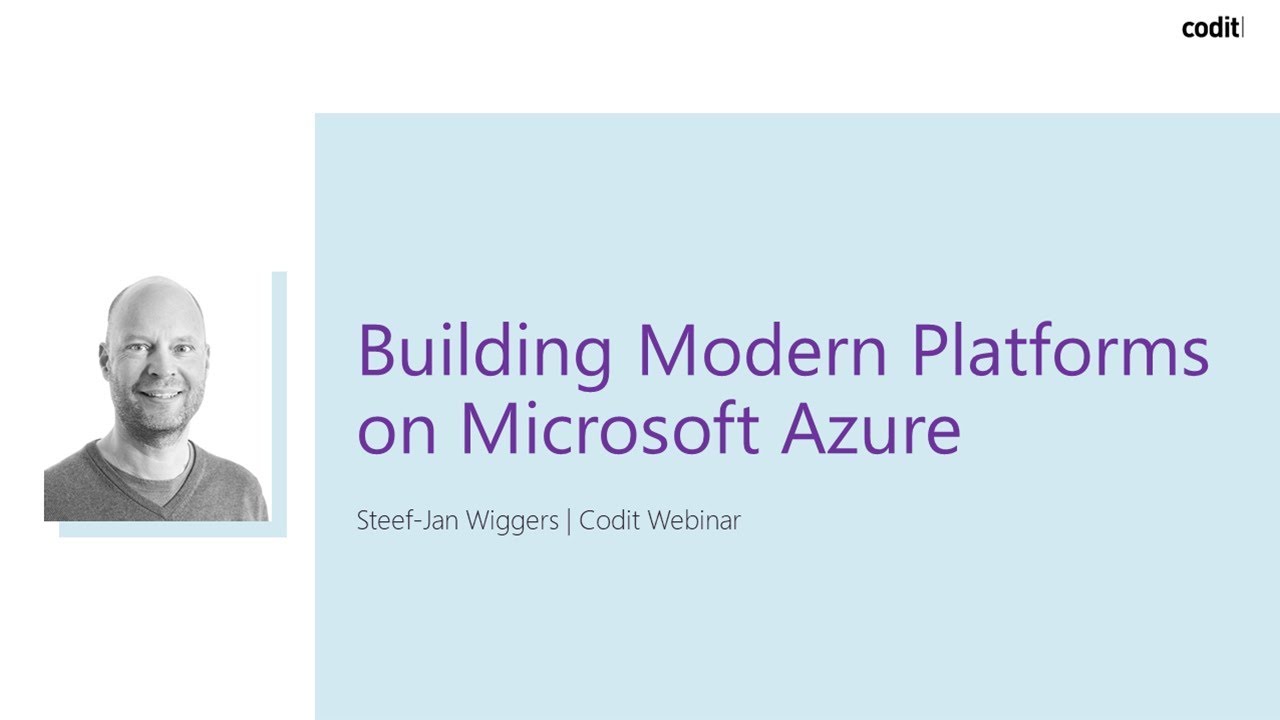 Host of the webinar
Steef-Jan is Azure Technology Consultant at Codit Netherlands and has been working in ICT with integration, services and the cloud for more than 15 years. Steef-Jan is also an eight times Microsoft MVP for Azure. He is often featured as a public speaker, has authored several books on application integration and is cloud editor at InfoQ.
Steef-Jan Wiggers
Senior Consultant & Azure MVP
Hi there,
how can we help?
Let's talk, what's your name?
Hi , what type of project are you thinking about?
Great! Leave your email and we'll be in touch
Let's talk, what's your name?
Hi , what's on your mind?
Great! Leave your email and we'll be in touch